MAKING THE MOTHER'S DAY "BOX OF TREASURE"
The Boxes of Treasure we created for Mother's Day this year have all been delivered. It was an honor to work on these fun floral designs for such a special day. Happy Mother's day to all the moms—I hope they enjoy opening and displaying them as much as I enjoyed making them.
The Box of Treasure is arranged using a 10x10x6-inch square white box that is the gift box for delivery, but also doubles for display, in lieu of a vase. It creates a great surprise, to open the white package and be greeted by an abundance of colorful, fragrant blooms.
I started with apple branches picked from Athabold's farm in the Hudson Valley, which were covered with dried moss to add texture. The branches added a natural wood element and also served as the structure to hold the flowers. A purple palette speaks of wisdom, dignity, devotion and pride—perfect for our moms! Florals included cymbidium orchid, dendrobium orchid, lisianthus, delphinium, bouvardia, rose, cordyline and monstera leaf, all arranged in a unique order with some blooms tucked within the branches to create depth and give it that whimsical "treasure box" touch.
Here is a special behind-the-scenes video on the making of the flower box and images of the design and details.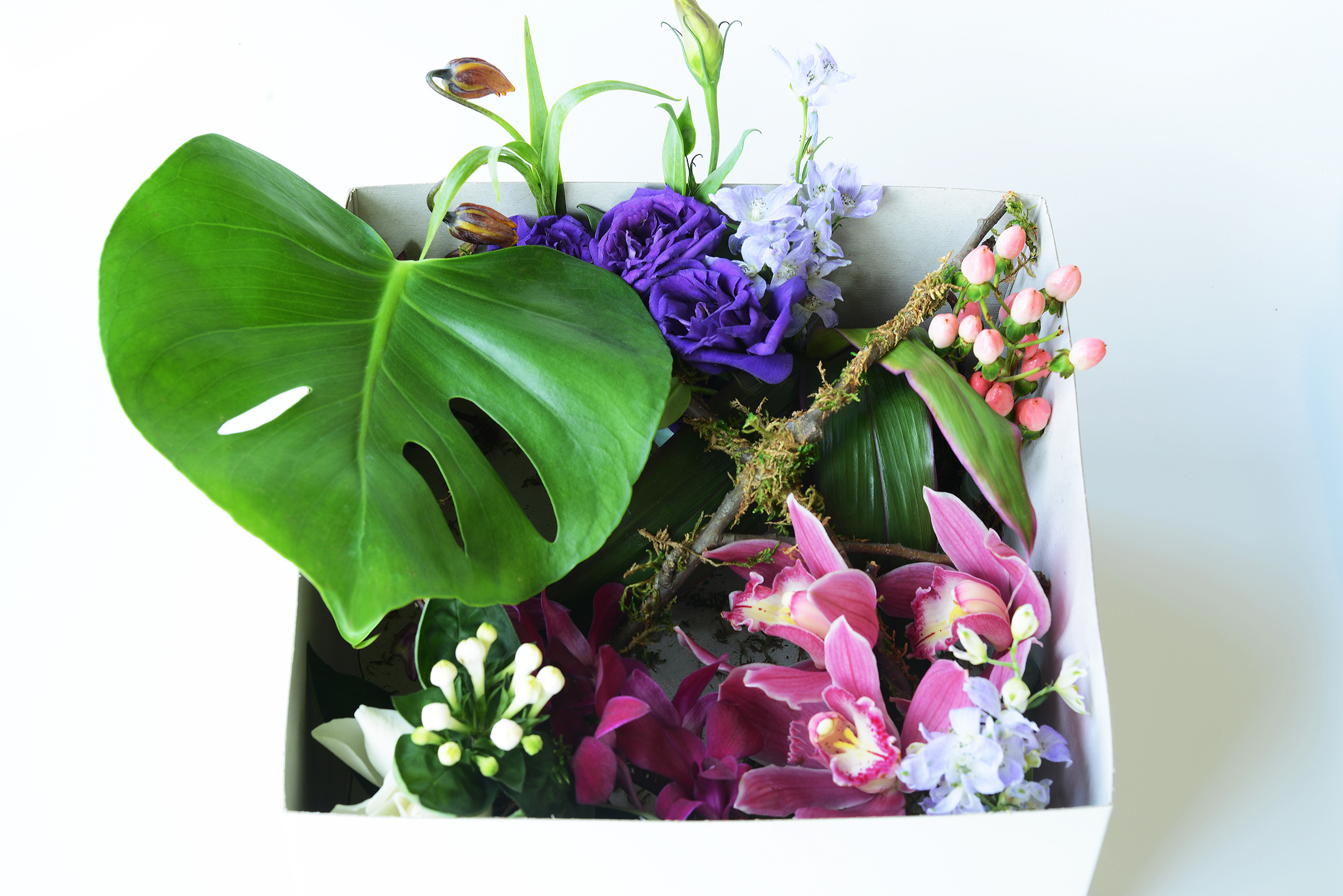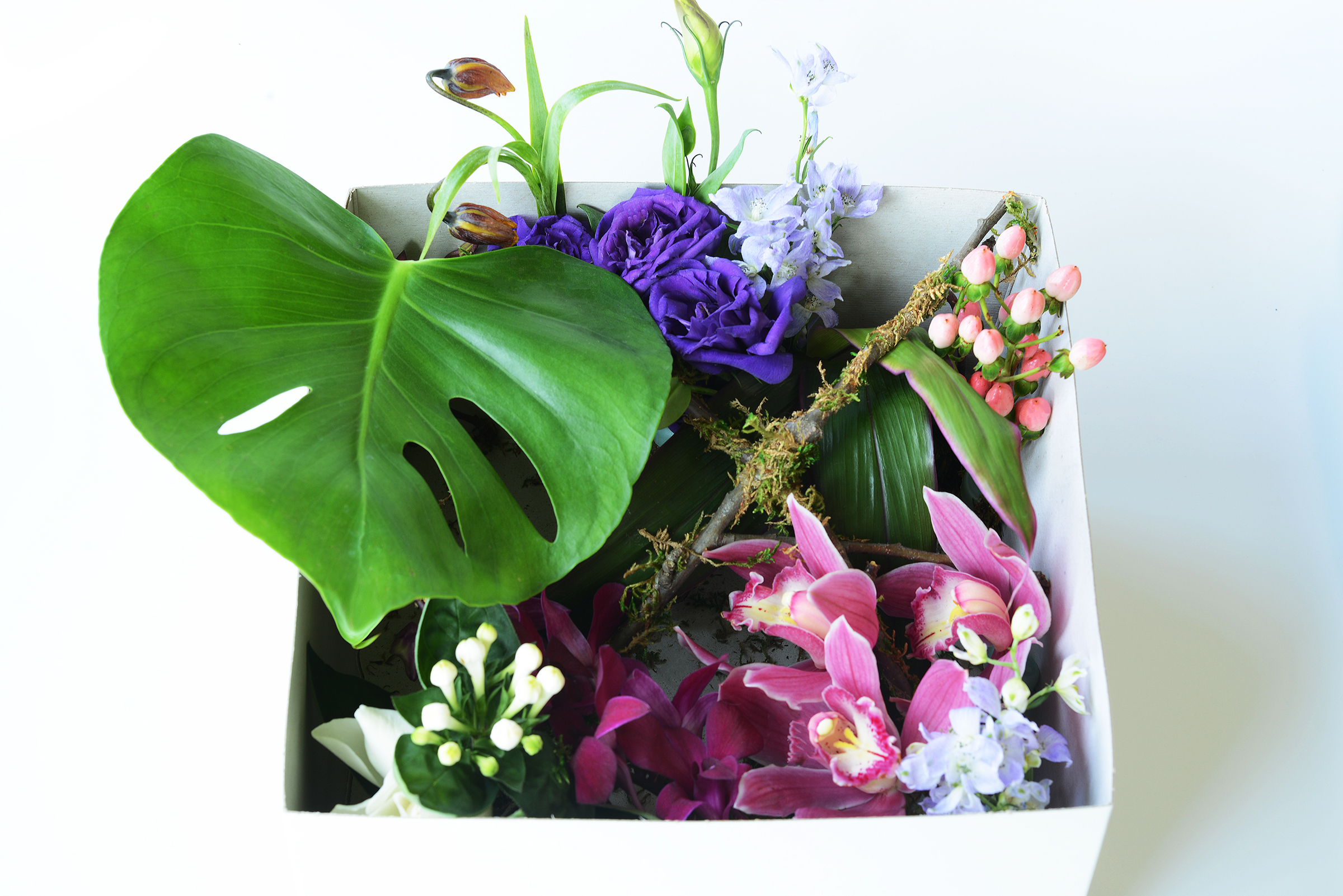 Again, truly appreciate sharing this experience with you, and Happy Mother's Day to all Moms!