An Elegant Seaside Wedding in a Classic New England Town
When one bride-to-be reached out earlier this year to ask if I could design the flowers for her seaside wedding, my head filled with ideas and my heart began to pound with excitement. The venue was in Newport, RI—a town known for it's oceanfront views and Gatsby-esque mansions.
The bride began sharing all the details, and I couldn't wait to get started as images of a classic New England summer wedding came to mind. Over the next couple of weeks, we spoke on the phone, exchanged emails, and shared images—while a vision for her wedding began to crystalize. The idea was to create a classic, elegant wedding that featured white and blush florals, with a pop of purple.
As I talked with the bride, I got to feel her personality and began to know her as you do a friend. I listened to all of her thoughts on every detail, such as how her bouquet should look, the colors for centerpiece vases, the right amount of candles for the room, and the way the fabric should drape upon the wedding chuppah. With her input, I was able to apply my design and bring this vision to life.
I couldn't have been happier to see the smile upon her face on her wedding day. It was a special experience for me, and a wedding that I'll remember for a long time. Congratulations to Jessie and Nick!
The airy feel of the chuppah (wedding canopy) created a beautiful frame for the wedding ceremony at the Belle Mer on Newport's Narragansett Bay.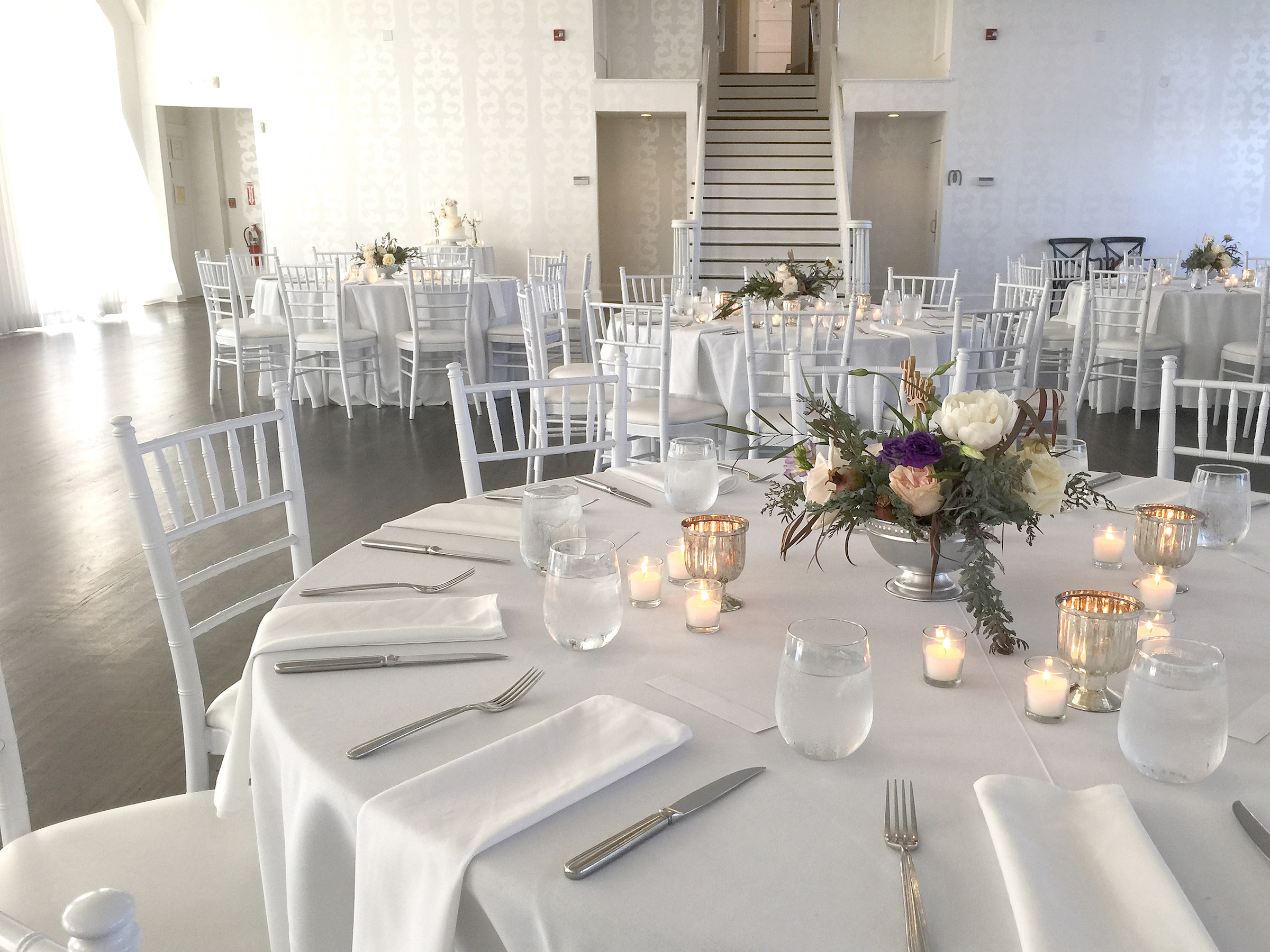 These centerpieces added just the right amount of color and drama to the white and open space at this lovely venue.
I especially loved this bridal bouquet. As I designed this central piece, I couldn't help but to picture the bride holding these flowers as she walked down the aisle on her wedding day. It brings a tear to my eye to think about such a special event, and I'm honored to be a part of it.